Search engine optimization (SEO) is more important than it's ever been. Why is that so? More and more brands and websites want to be on their customer's radar.  Social media and advertising are great ways to attract clients. Yet, SEO is often an overlooked way to get customers and readers. (Find out why SEO is important to your business here) Sure, SEO isn't as pretty as social media and advertising are. SEO is effective whereas it matches up to your website with your user's intent. It's a way to bring clients or customers straight to you.
How do you optimize for better ranking than your competitors? Follow these five steps:
1.  Deliver people to your site and make them stay
Sure, content is the ultimate way to get them to your site. Yet, you want to get them to stay there, too. How long are they dwelling on your site? Dwell time is an important factor, especially in search ranking, in fact it is reported that the best (minimum) amount of time is three minutes.
Users often leave Web pages in 10–20 seconds, but pages with a clear value proposition can hold people's attention for much longer. To gain several minutes of user attention, you must clearly communicate your value proposition within 10 seconds. Source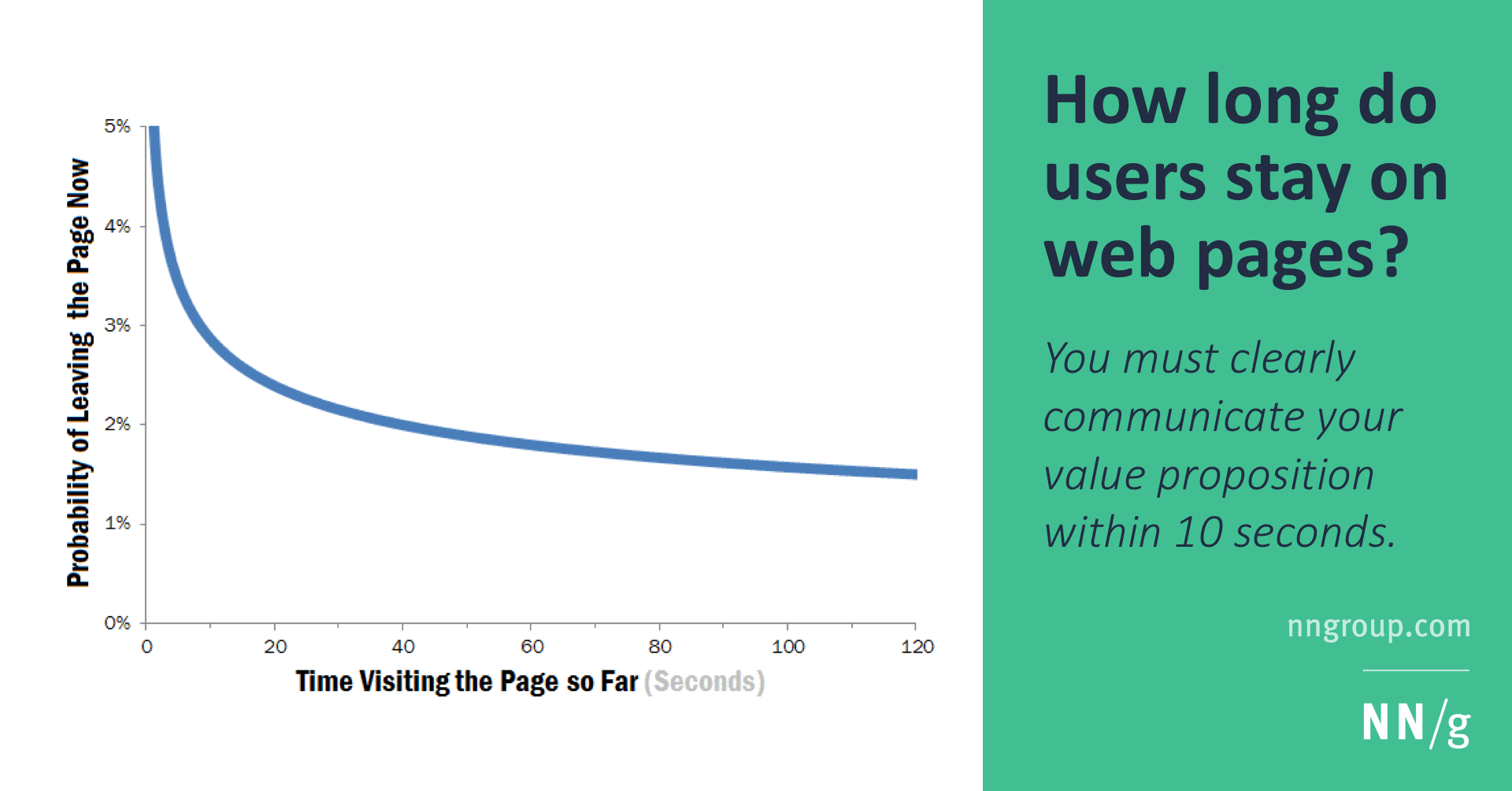 So, how do you create content that visitors will immerse themselves in? There are a number of methods that you can employ to do exactly that:
More long-form content. Use infographics, video content, case studies, white papers, and more. Is a piece of content too short to post? Consider the time it takes you to read a piece of content and keep in mind the keywords you are going to use because it will make a difference.
Be aware of what your audience is interested in – typically, people engage more with newsworthy content than evergreen content. Is there something newsworthy about your product or service that you can leverage, or is there something in the news right now that bares relevance?
Don't rely on social media. Research reports that "Out of 10,000 articles shared on social media, they found that there was no relationship whatsoever between the amount a piece of content is shared and the amount of attention an average reader will give that content."
2. Own your unique selling point
Most brands have a unique selling point –  that is, a factor that differentiates a product from it's competitors. Common examples are the lowest cost (although this is very risky territory), the highest quality, or the first-ever product of it's kind (think Apple iPad).
A unique selling proposition is what your business stands for. It's what sets your business apart from others because of what your business makes a stand about. Instead of attempting to be known for everything, businesses with a unique selling proposition stand for something specific, and it becomes what you're known for. – Neilpatel.com
You could have a page describing your unique selling point, but it may not be enough. Think of yourself as the definition of the search term. Start creating content with questions as well as terms related to the keyword and your product. Give the audience searching for your product – or even browsing a similar topic -something they need. Ubersuggest is just one tool that can help identifying related search queries.
Your business needs to determine what it's unique selling proposition is – make a stand for something – and don't attempt to be known for everything. The old saying "jack of all trades, master of none" comes to mind. Choose something that makes your business unique, so that in turn you become known for that unique offer and stand out from the crowd.
3. Optimise images for SEO
Most website managers don't take into account images when thinking of SEO. Optimising your images is a critical factor when looking at the performance of your website in terms of speed as well as search engine rankings.
Image optimization is about reducing the file size of your images as much as possible without sacrificing quality so that your page load times remain low. It's also about image SEO. That is, getting your product images and decorative images to rank on Google and other image search engines. – Shopify
You need to also make sure to use alt text for all your images, again keeping your keywords in mind. The alt text offers search engines the information they need to understand what the image is about, and again show it's relevance against certain keywords. Remember to keep the descriptions succinct and short at 125 characters.
So how do you optimise images on your website?
Choose the right file type – JPEG, GIF, BMP and PNG all have vast differences in file size and delivery performance.
Select that image dimensions carefully in line with where they sit in your blog post.
Reduce the file size of your images – this can be via selecting the right file type (See above), different levels of compression, and leverage of an image optimisation tool such as Smush or Imagify
Optimise your thumbnails
Name your images descriptively and in plain language – and include keywords
Optimise your alt attributes carefully – again consider your keywords
4. Start link building
If you haven't begun building links to and from your website, then now is the time to start – they're so important for search engine optimisation. How link building works is search engines look at links from other websites to yours and vice versa. In fact, some go as far as to say it simply isn't possible to rank without inbound links. A few reasons why link building is so important:
Google uses links as their number 1 ranking factor
Relevant and useful links should always point to greater content – that also deserve to rank well
Links communicate trust and knowledge on topics
Links are ultimately what the entire web is, a series of links. The only way anyone will ever find your website is via a link – eg. a URL.
According to Google's Andrey Lipattsev, a Search Quality Senior Strategist at Google, the first two ranking factors are links and content:
"I can tell you what they are. It is content. And it's links pointing to your site."
Not all back links are the same, and "the more, the better" is simply not true in this instance. In fact, if you have weak or risky backlinks it may result in a Google penalty and potentially a loss of organic traffic. In this case, work with "quality, not quantity" and make sure your backlinks are from high quality, credible websites, and are linking keywords that are relevant to your business.
Some of the easiest ways to build links are:
Ask for backlinks – reach out to friends, relatives, clients, and credible websites in your niche
Build relationships within niche-related communities such as forums, blogs, social groups, etc.
Give a testimonial on a related product/tool/service that you use
Leverage your blog and consider guest blogging on relevant websites
List your website in trustworthy directories (think Yellow, TrueLocal, etc
If you want to ramp it up even more, check out where your competitor has backlinks and see if there are opportunities for you to feature on these sites.
For more handy hints, check out this article on link building.
5. Don't forget about on-page SEO
There are many factors associated with on-page SEO including meta data, alt text, readability, image optimisation, page load time and much more. Here's a handy checklist for your on-page optimisation:
Undertake keyword and search engine ranking performance research
Leverage short but descriptive URLs incorporating your keyword
Use clean title tags – this is what search engines crawl looking for keywords to determine the intent of the page
Utilise H1, H2 and H3 tags to navigate readers through your content. Headings and sub headings act as a roadmap to help your visitors navigate through your content, and helps to improve a users time spent on your site.
Meta descriptions – these are small snippets of text that describe the content of your page. Whilst the primary purpose is to explain to search engines what a page is about, you also sometimes see these descriptions in search results so they should be compelling enough to grab your audience's attention and drive a strong click-through rate (CTR)
Relevant, long form content – as a general rule posts should be between 1,500 and 2,000 words in length. Whilst keeping an visitor's attention for the full length of a long form article, from an SEO perspective longer posts simply perform better.
Use modifiers in your titles and keywords – words like best, tips, 2019, review, guide – these are helpful in forming longtail keywords and a list of variations that you can try and rank for.
Include image alt tags and descriptions
Add internal links – whilst backlinks are the pillar of off-page SEO, internal links are critical for on-page SEO. These links encourage your visitors to progress through your website and therefore increase dwell time.
Schema markup – this is structured data that is the result of a collaboration between Google. Bing, Yandex and Yahoo! that basically provides the information their search engines need to understand your content. Therefore, allowing them to provide the best search results possible at the time.
Use your website to answer frequently asked questions from your customers
Encourage customers to leave reviews on your site or products
Make sure your website is optimised for mobile.
Don't just rely on text, make sure you make good use of multimedia.
Visual content is 40X more likely to get shared on social media than other types of content, and infographics alone are liked and shared on social media 3X more than any other type of content. Throw video in the mix, and the numbers are even more impressive. Fifty-five percent of % of people consume video content thoroughly, 51.9% of marketing professionals worldwide name video as the type of content with the best ROI, and Marketers who use video grow revenue 49% faster than non-video users. Source
These are some basic ways to optimise for SEO. Make sure you have your audience coming to you by having these rules implemented on your site. You'll rank higher this way.